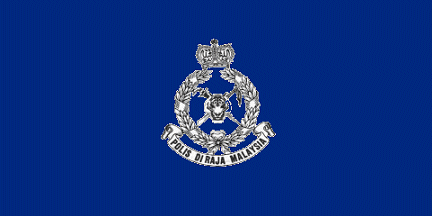 I was in a shopping center late last night in Puchong, since now is a school holiday there are a lot of kids playing, running and yelling in the playground area.
A group of kids are doing some role play as restaurant owner, so they have waiters/waitress, cooks, cashier and manager. I overheard them saying the following: -
"Police is coming to our restaurant to eat, lets cook shit for them to eat"
I was shocked and I stepped in and tell them
"Hey, thats not a right thing to say or do"
and the kids look up and said to me
"Uncle, police are bad and they should eat shit"
. I told them in any society we always has good and also bad people. Police are here to protect us from the bad people in the society.
They looked up, laugh, giggling and continued with their game. At the very moment i feel like the biggest fool in the world.
Update: 5:51pm 29 May 2008
After I have posted the above and I came across an article on
Malaysia-today here
and I am very happy to read about how the police help the residents.
Now I don't feel like the biggest fool in the world by defending the dignity of the police from
the innocent
kids last night.
Dear Police, we need you to help us against injustice, criminal and bully. I am very proud to defend you anytime, and I still belief the majority of you are Good and Decent!
Keep up the good work! People Power will always Win!
New Invention! Make Your License Plate Invisible to Red Light and Speed Cameras. Click Here to Get Your PhotoBlocker Spray NOW
Update 11:37am 30 May 2008
After reading an article on
The People Parliament
now I am not so sure about how I feel anymore, may the kids in the shopping mall were right, may be... Very sad indeed to see the bloody picture of a Rakyat victim.
The following is a picture posted on The People Parliament link to the site without permission, sorry!